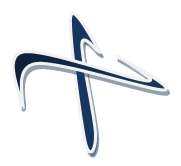 Why Hosted Solutions ?
Why choose us as your managed service and solutions partner?

We think there are many reasons. Our people for example. We have some of the industry's most talented, experienced and technically accredited people. Acknowledged experts in their fields, with the battle scars to match! We know change isn't easy and we can help you avoid the pitfalls and reap the benefits.

There are plenty of other reasons to choose RTD & Associates aside from our personal approach. We're unique because of our size and depth of skills as well. Our customers tell us they like the fact that we are big enough and small enough. Big enough to support their entire applications and infrastructure enterprise, but small enough to really care about their business and react quickly to their needs.

We are widely known and respected for mixing technological innovation with business sense, and for being exceptionally easy to work with. That's why an increasing number of organizations are choosing to work with us, time and time again.

Ultimately the only way to tell how good we are is to give us a try. So whether yours is a local business or a multinational, we'd love to demonstrate our expertise and help you transform the way you work, creating real business advantage along the way.