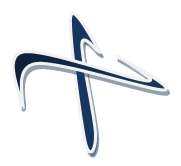 "Working with RTD & Associates has simplified my life, I now focus on my business and not IT"

Scott - VP of a leading distributor


"Knowing that all our data is stored securely off site provides us with peace of mind"

Kevin-President of a rural bank


"RTD & Associates is my IT department"

Dan - President of a regional construction equipment retailer


Professional Services
Busy running your business or busy managing your IT systems? You're not alone; most of our customers have multiple demands on their time and a list of priorities as long as your arm. That's why they work with RTD & Associates, to address specific issues and get results quickly. They know that we've got the skills and more importantly the time to focus so they can do what matters most to their business. Our Professional Services are based on addressing common issues. We're there when you need us at times of change.

Network Assessment & Requirements Development - If you know you have a problem but haven't

got the time to scope the requirement or lack the basic information to base your decisions on, we

can deliver a service to meet your needs.


Infrastructure Consolidation - Are your networks, communications, servers, storage and

applications growing out of control? If so we can analyze, advise, design and deliver a

consolidation program that drives down costs and increases manageability.

Strategy, Design & Architecture - If you want to get the most out of your IT, our experience of

advising customers and designing thousands of systems will be invaluable. We'll help you

minimize risk and deliver on your commitments.

Why work with RTD & Associates for Professional Services? Quite simply because we have some of the best people in the industry, with the experience and expertise to de-risk your initiatives.


© 2006 RTD & Associates | 1917 Palace Dr | Grand Prarie, TX 75050 | info@rtdnats.com | Tel: 402-990-2249