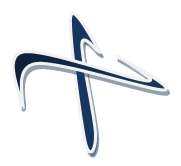 Data Storage Hosting
Want to Gain Control of Your Storage Environment?

Complete. Integrated. Innovative. Turn to MITS for storage solutions that combine best-of-breed technologies from our storage vendors with our hands-on experience in the field. Our team provides strategic consultation that spans all the potential needs of an organization - from inception to the retirement of storage requirements. You can trust us to help reduce your overall costs and maximize storage efficiency.

The growth of Storage Area Networks (SANs) and the reduced cost of disks, means that buying more storage is often seen as the simplest and cheapest way of dealing with growing demands. The result? Uncontrolled growth and complexity of storage environments.

Our proven strategies put you back in control. We'll help you make the best use of your current environments and move towards an even more efficient, automated environment. So you're gaining more than storage space: you're simplifying management, while increasing capacity, flexibility and efficiency. We'll also show you how to tap hidden capacity and rein in spiraling costs, so you're doing more with less.


Data protection: We'll implement effective back-up and recovery solutions to protect your
most valued asset, and meet corporate governance demands.

Management: As your environment evolves, we'll employ effective management and
reporting tools.

Virtualization: Virtualization technologies significantly improve utilization and
performance, while driving down Total Cost of Ownership (TCO).

Migration: Whether you're implementing new arrays or moving to a new data center, we'll
ensure data integrity and minimum disruption to business all the way.

Consolidation: Say goodbye to dispersed, redundant information systems, networks
and applications that no longer keep pace with today's fast-changing business demands.
Streamline your IT infrastructure and gain speed, new capabilities and greater efficiency.

Disaster Recovery and Business Continuity: This cluster technology ensures that a
business-critical application is available at all times. You're also guarded against critical
hardware and software failures, thanks to a second "stand-by" environment.

Archival: An effective archiving strategy ensures that ageing data is not stored on
expensive storage disks and is only backed up when data changes.




RTD & Associates focuses on a number of core areas to assist you in defining and optimizing your storage:










© 2006 RTD & Associates | 1917 Palace Dr | Grand Prarie, TX 75050 | info@rtdnats.com | Tel: 402-990-2249