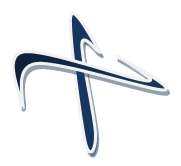 Exchange Hosting
Exchange Solutions You Can Count On

While email is critical to your business, managing your Exchange server in-house can be expensive, time consuming, and full of hassles. Working with an external service provider can help you eliminate those headaches, and take advantage of the full functionality of our Microsoft Hosted Exchange server. RTD & Associates Hosted Exchange solutions, based on an agile SaaS platform and optimized for 0-1000 seats, are designed to improve your email efficiencies without incurring additional upfront expenses or administrative burdens. With MITS, you get business-grade email that's simple to set up and administrate, easy to use, and simple to pay for. Our offerings are simple to understand and offer the same costs advantage whether you have 5 users or 500 users - you don't get a better price by adding features or having a minimum number of users.
On-Demand SAAS platform

Predictable, per seat pricing

Choice of 500MB, 1GB, 2GB and 4GB mailboxes

Single Sign-on capable with proprietary password caching

Installation, configuration, patch management, and 24x7 monitoring of Exchange
servers, including hardware, OS, and application

24x7 Level 2 and 3 "live" support

Mature, comprehensive administrator and end user control panel

Anywhere, anytime access with Outlook 2003/2007, Outlook Web
Access, MAPI/HTTPS, RPC/HTTPS and POP3

Free iPhone access via Microsoft ActivSynch

Calendaring, scheduling, and public folders

Premium anti-spam protection

Premium anti-virus protection at the Gateway, MTA, Mailbox

100% uptime availability SLA



Features
Our Microsoft Hosted Exchange solutions include a variety of standard features to help
you get the most advantage from your e-mail and collaboration tools.















Benefits
Choosing RTD & Associates as your trusted Microsoft Hosted Exchange provider offers a number of significant benefits over hosting your Exchange Server in-house.

Reduced total cost of ownership:The upfront costs and hassles of creating
and maintaining a Hosted Exchange Server can be prohibitive. With RTD &
Associates, there are no upfront costs or hassles; we take care of everything.
you just pay a single, fixed rate.

Improved business alignment: RTD & Associates has the expertise
required to make sure that your Hosted Exchange server is configured so you
can take full advantage of all of its features to help your in-house
communications to run more smoothly.

Predictable expense management: RTD & Associates charges a single,
predictable monthly fee, which can be budgeted for long in advance. By using
RTD & Associates as your Hosted Exchange provider, you eliminate the
inevitable and unpredictable costs of repairing or upgrading an in-house
Exchange server.

Security, reliability and scalability: RTD & Associates has a state of the art
SAS 70 Type II compliant data center located in Omaha, Nebraska to house
your Hosted Exchange server in, meaning you have the security, reliability and
scalability of a Fortune 100 equivalent IT infrastructure.

Increased speed of deployment: Because RTD & Associates has a best
in class IT infrastructure already in place and over a decade of experience,
your Hosted Exchange will be deployed much faster than you could by hosting
in-house.

Flexibility to expand as needed: Making changes to your Hosted
Exchange with RTD & Associates just requires letting us know what your new
requirements are, because we have a pre-built, scalable infrastructure already
in place that gives you the flexibility to adapt to new market demands quickly.

Improved availability and productivity: RTD & Associates employs
experts who do nothing but host and manage your Hosted Exchange,
meaning your communication tools are always available, and are working at
peak efficiency.

Increased visibility and control: RTD & Associates offers full transparency
in our Hosted Exchange services, with a mature end-user control panel.










© 2006 RTD & Associates | 1917 Palace Dr | Grand Prarie, TX 75050 | info@rtdnats.com | Tel: 402-990-2249