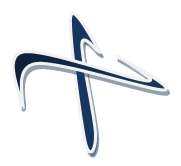 Colocation

Reliable, Secure Colocation Services. Delivered through Enterprise-class Data Centers


Having a secure, reliable data center environment for storing and providing your business data round the clock with 100% uptime is essential to a successful business. However, creating such a system from scratch can be burdensome and costly. Moreover, compromising on your IT infrastructure security and performance in order to create an affordable solution can cause major problems down the line. Managed IT Solutionís cutting-edge colocation solutions meet your needs of security, storage and performance. We let you colocate your IT assets for just a low monthly fee and allow you complete flexibility and control over your colocation needs - be it space, power, security, or network connectivity. Our enterprise class, strategically located data center in Omaha, Nebraska offers 99.999% uptime guarantee and leverage best in class technology to provide you a secure, optimal IT environment and complete peace of mind.


Competitive pricing plans

99.999% SLA guarantee

24X7 Internet connectivity with optimal performance

Fully meshed and redundant networks

Sophisticated fire detection and high-tech gas suppression systems

Advanced HVAC systems providing optimal server operating conditions

24x7 technical and customer support with increased flexibility

Redundant supply of electricity, air conditioning and backup power supply

Physical security with 24-hour on-site monitoring facility

Multiple security features including Intrusion Detection/ Intrusion Prevention, SPAM

Filtering, Virus Filtering, Content Filtering, and Firewalls
Features
Our Microsoft Hosted Exchange solutions include a variety of standard features to help you get the most advantage from your e-mail and collaboration tools.

Managed IT Solutionís Colocation Solutions Include:












Benefits
Choosing RTD & Associates as your trusted business applications provider offers a number of significant benefits over hosting those same applications in-house.


Reduced total cost of ownership: The upfront costs of creating and maintaining an IT infrastructure that can handle all of your business needs can be prohibitive, and severely cut into your cash flow. With RTD & Associates, there are no upfront costs; you just pay a single, fixed rate.

Improved business alignment: RTD & Associates has the expertise required to help you pick the applications that will align with your business, and customize those applications to fit your specific needs, meaning you donít have to discover the right mix through an expensive trial and error process.

Predictable expense management: RTD & Associates charges a single, predictable monthly fee, which can be budgeted for in advance. By using RTD & Associates as your business applications provider, you eliminate the inevitable costs of repairing an in-house infrastructure.

Security, reliability and scalability: RTD & Associates has a state-of-the-art SAS 70 Type II compliant data center located in Omaha, Nebraska to host your applications from, meaning you have the security, reliability and scalability of a Fortune 100 equivalent IT infrastructure.

Increased speed of deployment: Because RTD & Associates has a best in class IT infrastructure already in place, your business applications will be deployed much faster than you could by building an in-house system from scratch.

Flexibility to expand as needed: Making changes to your applications environment with RTD & Associates just requires letting us know what your new requirements are, because we have a pre-built, scalable infrastructure already in place - giving you the flexibility to adapt to new market demands.

Improved availability and productivity: RTD & Associates employs experts who do nothing but host and manage your business applications, meaning your applications are always available, and are working at peak efficiency.

Increased visibility and control: RTD & Associates offers the patented ManageEngine customer interface with advanced, end-to-end integrated lifecycle tools, so you can always see how your business applications environment is functioning, and make changes as you need them.









© 2006 RTD & Associates | 1917 Palace Dr | Grand Prarie, TX 75050 | info@rtdnats.com | Tel: 402-990-2249